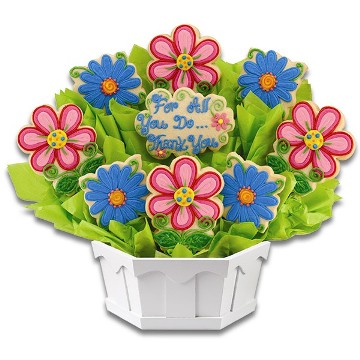 Cookies Bouquet is an enchanting company that specializes in cookies, artistic desserts and whimsical gifts. It creates custom-baked goodies for any special or business occasion, including logo cookies and tins for personalized corporate gifts. Our products are made by hand and baked to order to make the perfect gifts or party favors for your next event. In addition, our exclusive recipes ensure that Cookies Bouquet's Products taste as good as they look. Any idea can be made into incredible artistic sweets!
You may find extensive collection of unique Decorated Cookies for every occasion and theme, including decorated cookies for babies, kids, birthdays, decorated cookies of your pet, your favorite sports team, decorated wedding cookies, cartoon characters, decorated cookies for seasonal occasions and custom portraits!
However, we also make decorated cookies for corporate events, logo cookies, promotions and we specialize in custom printed photo cookies.
Unique and artistic Marzipan Shapes can be designed and used for gifts, weddings, corporate events, baby showers, birthdays, graduations, and any special occasion. You may find also different types of Dragées for your different occasions. Types include Spanish & Lebanese Almonds, German Gianduja Chocolate, Apricot, Pistachio, and Cashew. Personalized Dragées can be designed and you may turn your ideas into attractive customized dragées.
All of our artistic sweets can be wrapped into Handcrafted Products to make your special occasion a memorable event!
Please don't hesitate to Contact us to discuss your ideas or for additional information.

Order today and taste your best moments with Cookies Bouquet!